Mattress Firmness Guide: All You Need To Know


If you're lying awake at night figuring out which sleeping position will be pain-free, you need to change your mattress for good. Your mattress is either too soft or too firm to complement your body. Fret not, this happens to the best of us. 
But, how do you find out if a mattress is right for you, especially when you're shopping online? That's why we've put together specs, features, health benefits and recommendations for different types of mattress firmness, so you can make an informed decision that will impact your health for at least a decade. 
Read on to find out why firmness is important and which type resonates with you the most. Are you ready?
Importance of Mattress Firmness
When you sleep, your body's weight is distributed unevenly, causing pressure points to develop. These pressure points can cause pain and discomfort, and disrupt your sleep. 
Sleep quality is directly linked to the level of comfort you experience while sleeping. The level of firmness determines how well the mattress will support your body. It helps maintain the natural curvature of your spine and prevents sagging, reducing the risk of back pain and muscle stiffness. 
A mattress that is too soft can make it difficult to move around or change positions during the night, leading to poor sleep quality. A mattress that is too firm can cause discomfort and pain, leading to a restless night's sleep. Finding the right level of firmness can greatly improve the quality of your sleep by supporting your sleep position, and body type and by allowing you to wake up feeling refreshed and energized.
It's All About Firmness: Features of Mattresses with Varying Firmness
When selecting a mattress, it is important to consider your individual needs and preferences. It is also important to choose a mattress that is made from high-quality materials and provides adequate support and comfort, along with motion isolation properties.
Extra Soft
Extra soft mattresses are designed to provide maximum comfort and plushness for individuals who prefer a softer sleeping surface. These mattresses typically have a lower firmness rating, ranging from 7 to 10 on a scale of 1 to 10. 
They typically have a thick comfort layer made of soft materials such as memory foam or latex, which is designed to contour the body and provide a comfortable sleeping surface. Extra soft mattresses may also have a supportive base layer made of high-density foam or coils to provide additional support and prevent sinking.
Who Is It Ideal For?
The soft surface of an extra-soft mattress can help to relieve pressure on sensitive areas of the body, such as the hips and shoulders. This can be beneficial for individuals who suffer from joint pain or arthritis.
The plush surface of an extra-soft mattress can be particularly beneficial for individuals who have difficulty falling asleep or staying asleep.
They are also recommended for individuals who prefer a softer sleeping surface and have low body weight. 
However, they may not provide enough support for individuals who are overweight or suffer from back pain. Extra soft mattresses are also not recommended for stomach sleepers, as they can cause the body to sink and create discomfort in the lower back.
Soft
Soft mattresses are designed to provide a comfortable sleeping surface with a moderate amount of support. These mattresses typically have a medium to low firmness rating, ranging from 5 to 7 on a scale of 1 to 10.
A soft mattress is also designed for comfort, but it provides slightly more support than an extra soft mattress. Soft mattresses usually have a thicker comfort layer, which provides a balance between softness and support.
They contour to the body's natural curves, providing pressure relief and comfort. They possess a higher density and thickness, making them more durable and resistant to sagging.
Who Is It Ideal For?
They provide pressure relief and comfort for people with hip or shoulder pain. Soft mattresses are recommended for people who prefer a balance between softness and support. However, they are suitable for all sleeping positions.
On the other hand, if you have certain medical conditions that require you to sleep on a firmer mattress, then a soft mattress may not work for you.
Medium Soft
A medium-soft mattress is a type of mattress that is designed to provide a balance between support and comfort. It has a firmness rating of 5 to 7 on a scale of 1 to 10.
Medium soft mattresses provide more support than extra soft mattresses, making them suitable for individuals who require additional support for their back or spine. 
Who Is It Ideal For?
Medium soft mattresses are highly recommended for side sleepers, as they can provide pressure relief for the hips and shoulders. They are suitable for individuals who have low to moderate body weight and do not suffer from severe back pain. 
However, medium-soft mattresses may retain more heat than firmer mattresses. The thick comfort layer can trap body heat, causing individuals to feel hot and uncomfortable during the night. 
Medium 
When it comes to mattress firmness, medium mattresses are a popular option because they provide a balance between softness and support. Medium mattresses typically have a comfort layer of 2-3 inches, which provides cushioning and pressure relief for the body. 
Medium mattresses have a firmness rating of around 5-7 out of 10. This level of firmness is suitable for most sleepers and provides a balance between softness and support. They are 10-12 inches thick, making them ideal for most sleepers. 
Medium mattresses typically provide good motion isolation, which means that movement on one side of the bed will not disturb the other side. A unique feature of medium mattresses is that they are usually more durable than softer mattresses because they have a higher-density foam or coil support layer.
Who Is It Ideal For?
Medium mattresses are recommended for people who want a balance between softness and support. They are suitable for all sleeping positions, including back, side, and stomach sleepers. These mattresses are ideal for people with back pain or those who want to prevent it.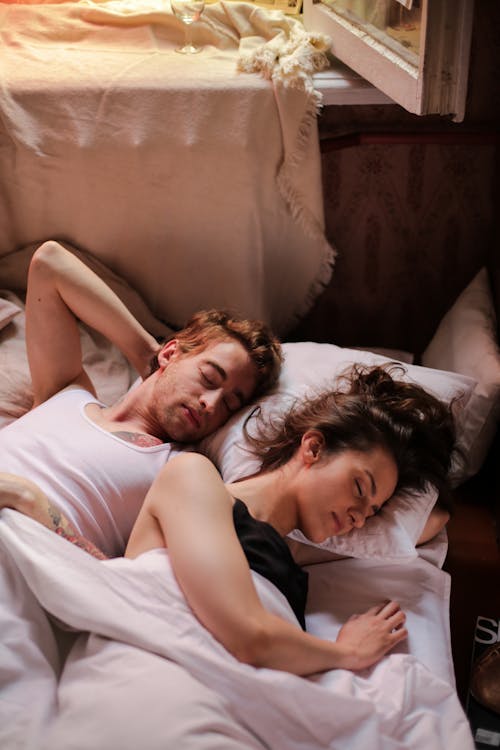 Medium Firm
Medium firm mattresses are designed to provide a firm sleeping surface that offers ample cradling while also providing enough cushioning to relieve pressure points. They have a comfort layer of 2-3 inches, firmness of 3 to 5 and measure 10 to 12 inches in height. 
Medium-firm mattresses usually have good edge support, which means that they can support weight on the edges without sinking or sagging. This feature is important for people who share a bed or like to sit on the edge of the mattress.
Medium firm mattresses, like the ones at HiGRID, may have certifications such as CertiPUR-US, which indicates that the materials used are safe and free from harmful chemicals. This can lead to freer and cleaner breathing when you sleep on your stomach. 
Who Is It Ideal For?
These mattresses are beneficial for individuals who suffer from back pain or have a higher body weight. They cradle the back, lumbar region, and all critical pressure points, so you can rest pain-free even if you have back or spinal issues. 
The medium-firm mattresses also possess motion isolation properties and are beneficial for couples or light sleepers.
Firm
Firm mattresses are rated around 1-2 out of 10. They possess a strikingly thin comfort layer, usually less than 1 inch thick, made of materials such as latex or memory foam. 
The mattress spreads pressure evenly across the sleeping surface, thereby reducing pressure points, which can improve circulation and eliminate numbness or tingling. 
Who Is It Ideal For?
Firm mattresses are known for their sturdy and supportive feel, which makes them a popular choice for sleepers who need extra support for their back and joints. 
It's ideal for back sleepers or those with back pain. Promotes spinal alignment, which can help prevent back problems. 
How to Choose the Right Firmness for You?
Choosing a mattress' firmness is essential, as it impacts your health and comfort in the long run. Before you start browsing through options, you need to consider the following into account and get your physician's advice, if required
Sleeping Position

Weight

Health Conditions

Comfort Guarantee

Partner's sleeping position

Skin type
Once you have figured out the above-mentioned aspects, it's time to look up the internet to find what's best for you. However, it won't take long, because HiGRID mattresses have all that you're looking for, at unbelievably low prices and rave reviews. 
What's Special About the HiGRID Mattress?
The HiGRID mattress varieties offer plush comfort with varying levels of firmness for different types of people. For those with orthopaedic conditions or elderly people, the Ortho Essential mattress is perfect, as it cradles your back, pelvis, hips and shoulders, spreads pressure evenly and offers 4x lumbar support. 
For deep sleepers who want cloud-like comfort, your natural choice would be the Luxe Original mattress. It offers a tantalising blend of support and comfort, that's ideal to maintain a healthy spinal alignment, to feel super soft and eco-friendly materials on your skin and sleep cool.
If you desire the best of both worlds, you need to choose the premium hybrid mattress. 
In all varieties, you will find these common characteristics:
2x comfort

2500+ air pockets for free airflow

Eco-friendly, hypoallergenic, washable, breathable top cover

Resilience foam that isolates motion and keeps you undisturbed

Luxio Tech-infused layers

Super strong core

200 nights trial before free return

10 Years Warranty

Made in UK
To Wrap Up
Choosing the right mattress firmness is not only important for your sleep quality but also for your overall health. Poor sleep quality can lead to a range of health problems, such as obesity, diabetes, and heart disease. A supportive and comfortable mattress can help you steer clear of these health issues and promote overall well-being. Choose wisely, choose HiGRID.
Vasantha Priya
Vasantha Priya is a freelance content writer by day and a poet by night. She specialises in research-backed, long-form content for B2B & B2C brands. Vasantha strikes a chord with readers and drives action by establishing trust, thought leadership and authenticity. Apart from writing, she's an English tutor and OD consultant. She also has an undying love for chocolates and sunsets.