What Type Of Sleeper Are You? Check Out What Your Sleeping Position Says About You


Whether you're a starfish sprawler or a cosy fetal curler, your preferred sleep position can reveal interesting insights. Did you know what your sleeping position says about your personality and well-being?
In this blog, we'll explore the most common sleeping positions and what they might say about you. Plus, we'll discover how SmartGRID mattresses can provide the perfect sleep surface for every type of sleeper, ensuring a blissful night's rest.


The Back Sleeper - Laid-Back and Supported
The back sleeping position is associated with a calm and relaxed personality. Back sleepers tend to be more open-minded and approach life with a level-headed attitude. However, they may face challenges like snoring or sleep apnea. The position can cause the base of your tongue and soft tissues in your throat to collapse, obstructing the airway and resulting in those notorious snoring sounds. 
That's where SmartGRID mattresses come to the rescue! With its unique grid-like structure, works wonders in maintaining proper spinal alignment. When you lie on your back, the SmartGRID adapts to your body shape and supports your spine in a neutral position. 
This alignment opens up the airway, reducing the likelihood of snoring and ensuring a more restful sleep.  
HiGRID Sleep's Premium Hybrid mattress can offer amazing relief to you, in the back sleeping position. 

The Side Sleeper - Cozy and Caring 
Side sleepers are known for their nurturing and caring nature. This position offers comfort and a sense of security. 
One of the common challenges for side sleepers is finding the right balance of support for the neck. SmartGRID mattresses excel in adapting to your body's natural curves, including the neck area. 
The innovative grid structure contours to the shape of your neck, providing targeted support and aligning your spine in a neutral position. This proper alignment helps prevent strain and stiffness in the neck, reducing the risk of waking up with discomfort.
Maintaining proper alignment of the shoulders and the pelvis is crucial for side sleepers to prevent shoulder, hip and lower back pain. 
HiGRID Sleep's innovative grid design provides targeted support, reducing pressure on sensitive areas like shoulders and hips allowing it to evenly distribute your body weight across the surface of the mattress. 
This means that your pressure points are gently cushioned and relieved of excessive pressure. 
Try out the Ortho Essential mattress, of HiGRID Sleep, ideal for side sleepers and those with back pain and you'll experience a luxurious feeling of weightlessness as if you're floating on a cloud.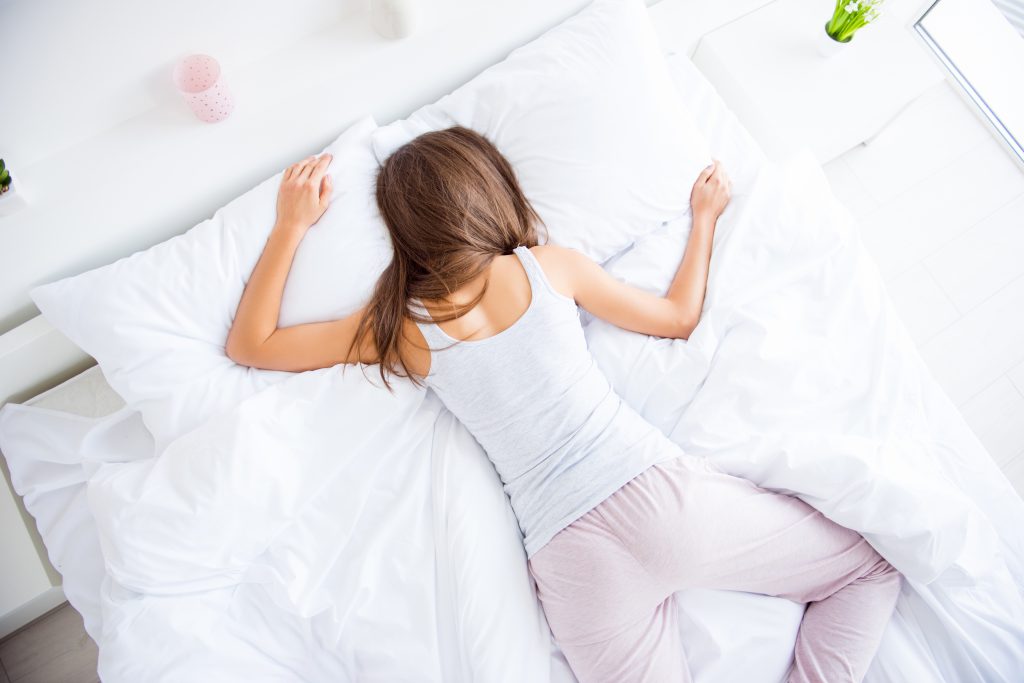 The Stomach Sleeper - Adventurous and Bold
Stomach sleepers are known for their bold and adventurous spirit. The primary concern for stomach sleepers is the risk of feeling suffocated or restricted during sleep. SmartGRID mattresses address this issue with their exceptional breathability. 
The open-grid design promotes airflow, allowing fresh air to circulate and heat to dissipate. This breathability prevents the build-up of heat and moisture, helping you stay cool and comfortable while reducing the likelihood of suffocating sensations. 
The hypoallergenic cover made with safe, infection-resistant, CERTI-PUR materials gives you a sleep surface free from sweat and allergies. 
Get blissful, airy, uninterrupted sleep with the most-coveted mattress for stomach sleepers – the Premium Hybrid mattress. 
The Combination Sleeper - Versatile and Dynamic 
Are you the type of sleeper who switches positions throughout the night? If so, you're a combination sleeper, known for your versatility and dynamic personality. While this flexibility is admirable, it can make finding the right mattress a challenge. Luckily, SmartGRID mattresses are designed to cater to all sleep positions. 
With their adaptive and responsive nature, SmartGRID mattresses effortlessly accommodate combination sleepers' transitions, providing consistent support and comfort regardless of the chosen position. 
So, whether you start on your back, roll to your side, and end up on your stomach, HiGRID Sleep's Luxe Original mattress ensures you have a seamless, uninterrupted sleep experience. 
Final Words
No matter what type of sleeper you are, your preferred sleeping position speaks volumes about you. From the calm back sleeper to the cozy side sleeper, the bold stomach sleeper, and the versatile combination sleeper, HiGRID Sleep's SmartGRID mattresses are the ideal sleep companions for all. 
Being the first and only smartGRID mattress in the UK, HiGRID Sleep is making ripples in the sleep industry with unparalleled comfort and futuristic design. 
If you're losing sleep because an old mattress is bothering you, you need to check out HiGRID Sleep to enhance the quality of your sleep, and the quality of your life. 
Now's the right time to buy, with all mattresses being 50% off, with free delivery. Regardless of the type of mattress, all varieties have the primary components of 2x luxurious comfort, 2500+ air chambers and blissful sleep. 
Choose a mattress of your choice now and enjoy uninterrupted sleep for at least 10 years to come. Order better sleep now at HiGRID Sleep. 
Vasantha Priya
Vasantha Priya is a freelance content writer by day and a poet by night. She specialises in research-backed, long-form content for B2B & B2C brands. Vasantha strikes a chord with readers and drives action by establishing trust, thought leadership and authenticity. Apart from writing, she's an English tutor and OD consultant. She also has an undying love for chocolates and sunsets.