Your Best Father's Day Gift is a Comfy Mattress – Here's Why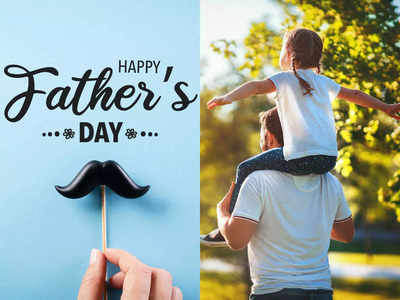 As the third Sunday of June approaches, the air becomes filled with anticipation and gratitude, for it is the day we set aside to honour the pillars of our families—the fathers. 
They are silent pillars of strength and wisdom and have selflessly devoted themselves to our well-being, often neglecting their own needs. 
As we honour them on this special day, it is crucial to recognize the importance of taking care of our fathers in every aspect of their lives, including their sleep. 
In this blog, we delve into the significance of a good night's rest for our fathers, the sleep-related issues they may face, and how we can make their lives easier by providing them with the ultimate comfort of a SmartGRID mattress.
Sleep-Related Issues Faced by Fathers
Sleep, the cornerstone of well-being, eludes many individuals, including our fathers. Balancing various responsibilities and shouldering burdens, they often neglect their sleep, sacrificing precious rest to ensure we're taken care of. 
Yet, it is during these nocturnal hours that the body rejuvenates, the mind finds solace, and the spirit replenishes.
As our fathers age, they may encounter a range of sleep-related issues. Insomnia, sleep apnea, discomfort due to body aches and pains, during the night are just a few challenges they may confront. 
On the other hand, the hassles of old age kick in and they begin to feel their overall quality of life diminish. They aren't able to drift off easily, they keep tossing and turning, even the slightest increase in heat disturbs them, and they tend to brood over life events and keep waking up multiple times in the middle of the night. 
Their joints are starting to ache, and they slowly realize they are growing old. This is a tough phase for the youthful man who raised you. 
These issues can lead to restless nights, leaving them fatigued, irritable, and devoid of the vitality they need to face the day ahead.
Being there for them at this stage and reciprocating their love makes a huge difference to our fathers. 
Buying him a plush mattress is a surefire way to make sure your old man reclaims all the sleep he has lost over the years. 
What Can a Good Mattress Do For Your Dad
The best mattress is mostly a one-time investment. Here are a few points to consider when ordering a mattress online for your dad: 
He needs a mattress that's

adequately firm

and supportive, so your dad doesn't sink into it and has trouble getting up. 
Ageing can massively increase a person's skin sensitivity, so you also need to be mindful of the moisture-wicking, hypoallergenic properties of the mattress.
No heat-trapping. Any spike in heat can wake and keep him up for the rest of the night.
A good mattress also absorbs motion transfer, ensuring that any restless movements throughout the night do not disturb their partners. 
Excellent edge support, so the mattress doesn't sag and bounce too much.
Light mattress layers that don't cling to him, but allow free movement and provide a cushiony surface to ease his stress away.
Addressing Your Father's Sleep Issues with HiGRID The Sleep Company's SmartGRID Technology
While numerous mattresses claim to offer comfort and support, the smartGRID mattress stands out as a revolutionary solution. 
Its innovative design combining the latest advancements in sleep technology and meticulous craftsmanship offers an unparalleled sleep experience tailored to the unique needs of our fathers.
The UK's first and only SmartGRID mattress SmartGRID mattress features a three-dimensional grid structure made from Hyper-Elastic Polymers that adapt to the contours of the body, providing targeted support and pressure relief. 
This intelligent design ensures optimal spinal alignment, alleviating aches and pains that plague our fathers during their sleep. 
Moreover, the grid's open-cell composition and 2500+ air channels promote airflow, preventing overheating and fostering a cool, tranquil sleep environment. 
The light, feathery, yet supportive transitional layers release heat. The cotton-viscose top cover steers clear of moisture and leaves the top layer infection-free.
Unleashing Unparalleled Comfort and Durability
Crafted with premium materials, the SmartGRID mattress guarantees long-lasting comfort and durability. Its resilience allows it to retain its shape, ensuring consistent support for our fathers year after year. 
Its superior motion isolation minimizes disruptions caused by restless nights, providing undisturbed sleep for both our fathers and their partners.
A Timely Investment in Our Fathers' Well-being
When we provide our fathers with a SmartGRID mattress, we offer them more than just a sleep surface. 
We give them the luxury of comfort, the embrace of relaxation, and the promise of restorative sleep. 
Grab HiGRID The Sleep Company's smartGRID mattresses, with
orthopaedic support
,
pressure alleviation
and
unparalleled softness
at 45% off and watch your dad sleep like a baby.
Vasantha Priya
Vasantha Priya is a freelance content writer by day and a poet by night. She specialises in research-backed, long-form content for B2B & B2C brands. Vasantha strikes a chord with readers and drives action by establishing trust, thought leadership and authenticity. Apart from writing, she's an English tutor and OD consultant. She also has an undying love for chocolates and sunsets.